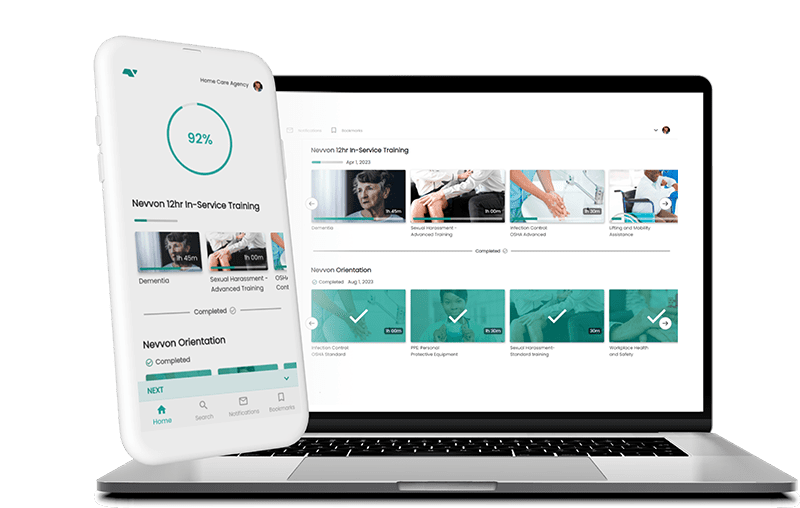 Unlock the full potential of your Caregivers with
Nevvon Surveying
Empower Your Caregivers, Boost Satisfaction & Improve Outcomes
A comprehensive platform specifically designed for home and healthcare providers who want to improve the quality of their services.

The platform simplifies the process of collecting feedback from caregivers, allowing the agency to make data-driven decisions leading to better outcomes.

Agency owners can access real time data that reflects the current state of your caregivers, and can use that data to continuously improve and upskill caregivers. Built by industry experts, the survey platform is designed to be user friendly and customizable from end to end: surveys are tailored to the unique needs of caregivers, with simple language and clear questions that make it easy to gather an action on feedback.