Revolutionize Home Care Training and Improve Health Outcomes
Deliver better value for the system and increase your earnings
Nevvon's comprehensive training solutions are designed to align with VBP metrics, providing standardized, high-quality training that improves health outcomes and maximizes VBP actions.
With this shared-risk model, payors can:  
At Nevvon, we know that healthcare organizations need to balance quality care with cost efficiency. Our innovative training platform not only improves the skills of your staff, but also helps you achieve a positive return on investment.

To make the decision process even easier for you, we offer a powerful ROI calculator. With just a few clicks, you can see the financial benefits of investing in Nevvon's training solutions.

Try it out today and discover how we can help your organization thrive.
Nevvon:
Simple, Relevant, Progressive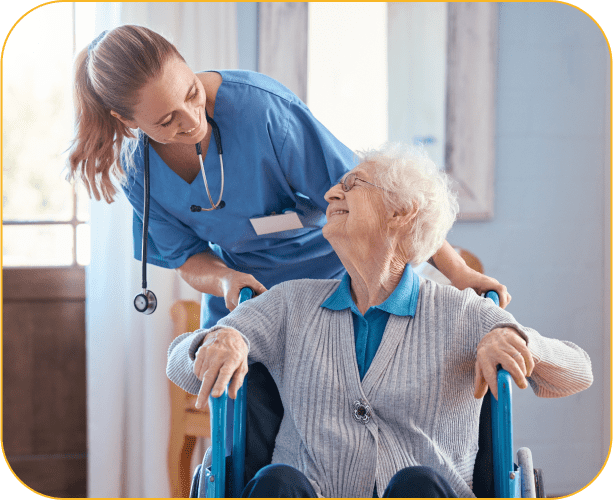 Improve outcomes for everyone
Nevvon provides high-quality, multilingual, and value-based training for caregivers, as well as operational efficiencies for your network of providers.

Nevvon is committed to driving value-based care by developing a rewards and recognition program that incentivizes workers to take appropriate actions.

When caregivers perform well, our platform will recognize and reward their actions, allowing provider agencies to address performance gaps and succeed in improving patient outcomes.

Our data-driven predictive capabilities offer a quantifiable ROI, allowing you to drive better outcomes and maximize the value of your investment.